Greetings,
This looks like a fun site to practice our word study words.
Spelling City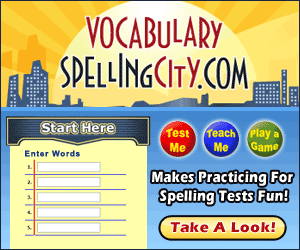 Click on the "student" tab in top right hand corner. Students should be able to manipulate program without having to register.
Click on Find A List tab
Make sure teacher tab is highlighted. Enter "lise fellbaum" and then click on our link.
Hopefully our list will come up and students can play with the words and test their spelling skills.
Lise Fellbaum